Ingredients
2 cups rice
olive or canola oil spray
1 onion, cut into wedges
1 each small red and green capsicum, deseeded and sliced
1 large carrot, peeled and cut into thin strips
1 tsp minced garlic
500g pork fillets, sliced
1/4 cup black bean sauce
1 tsp MAGGI Sweet Chilli Sauce
Method
Cook rice according to packet instructions.
Spray a non-stick frypan with oil and cook onion, capsicums and carrot over medium heat for 2 minutes or until onion softens slightly.
Transfer to a bowl.
Add garlic and pork to pan and cook for 2 minutes or until browned.
Return vegetables to pan, add sauces and cook for a further 2-3 minutes or until heated through.
Serve with rice.
Athletes with high fuel needs (e.g. endurance athletes, athletes who are growing, athletes aiming to increase muscle mass) require extra carbohydrate-based ingredients and a larger serve size
Athletes with low fuel needs (e.g. skill-based athletes, athletes trying to reduce body fat) need to opt for a smaller serve size
Nutrition
ANALYSIS

High Fuel

4

Low Fuel

6

Energy (kJ)

2372

1581

Protein (g)

35

24

Fat (g)

7

4

Carbohydrate (g)

90

60

Calcium, Iron, Vitamin C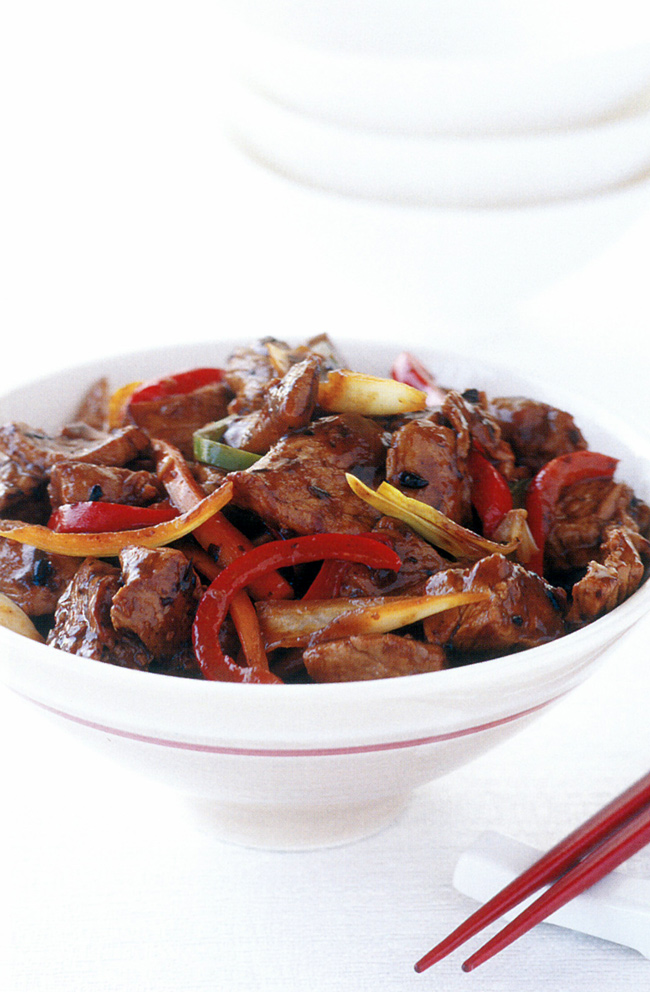 Australian Institute of Sport - From the "Survival Around the World" cookbook
05 Nov 2018
yes, Spice, survival-around-the-world
Spice
Return to top