Layered fruits with lemon pistachio syrup
Ingredients
800g watermelon, peeled and sliced
2 mangoes, sliced
2 pears, sliced
3 kiwifruit, peeled and sliced
250g strawberries, hulled and sliced
150g fresh or frozen blueberries
1 vanilla bean, split and scraped, or 1 tsp vanilla essence
1/2 cup caster sugar
2 tsp lemon zest
1 tsp rosewater essence
50g pistachio kernels, roughly chopped
400g PETERS FARM Natural No Fat Set Yogurt, to serve (optional)
Method
Layer fruits in a large serving bowl.
Place vanilla bean/essence, sugar, lemon zest, rosewater essence and 1 1/2 cups water in a saucepan and bring to the boil.
Reduce heat and simmer for 15 minutes or until slightly thickened.
Allow to cool, strain.
Pour syrup over fruits and sprinkle with pistachios.
Serve with yogurt, if desired.
Athletes with high fuel needs (e.g. endurance athletes, athletes who are growing, athletes aiming to increase muscle mass) require extra carbohydrate-based ingredients and a larger serve size
Athletes with low fuel needs (e.g. skill-based athletes, athletes trying to reduce body fat) need to opt for a smaller serve size
Nutrition
ANALYSIS

High Fuel




4

Low Fuel




6

Energy (kJ)

1915

1276

Protein (g)

13

8

Fat (g)

7

5

Carbohydrate (g)

80

53

Calcium, Vitamin C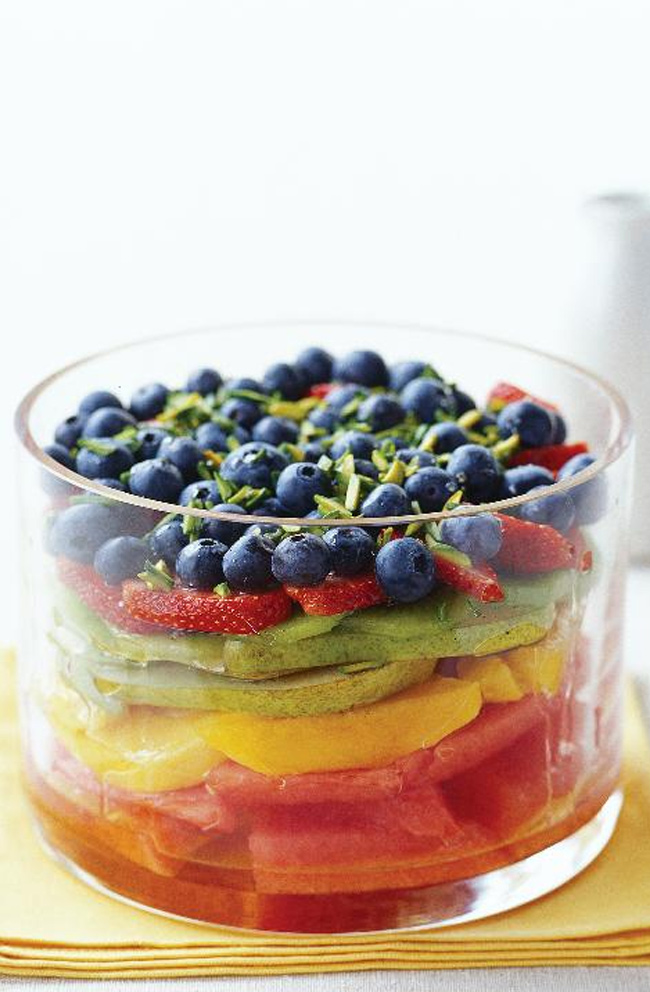 Australian Institute of Sport - From the "Survival Around the World" cookbook
05 Nov 2018
no, Treats, survival-around-the-world
Treats
Return to top