Golden syrup dumplings
Preparation time

10 minutes

Cooking time

10 minutes

Serves

4-6

Freezable

yes
Ingredients
1½ cups self-raising flour
2 teaspoons margarine
1 egg, lightly beaten
1/3 cup milk
600 ml carton low-fat prepared custard
Sauce:
2 cups water
1 cup caster sugar
1/3 cup golden syrup
Method
Sift flour into a large bowl.
Add margarine and rub in using fingertips, until mixture resembles fine breadcrumbs.
Make a well in the centre.
In a small jug, lightly beat egg and milk.
Add to flour mixture, and mix using a butter knife until evenly moistened.
Gather dough together gently.
Pinch off portions and roll into walnut-sized balls (make 18 in total).
Set aside.
To make sauce, combine water, sugar and syrup in a wide saucepan and stir over medium heat without boiling until sugar dissolves.
Increase heat to medium-high; bring to the boil.
Add dumplings, cook for 8 minutes, until increased in size and cooked through and syrup is reduced and thickened slightly.
Serve dumplings drizzled with syrup and custard.
Note: Take care when serving as the syrup will be extremely hot
Nutrition
| ANALYSIS per serve | 4 | 6 |
| --- | --- | --- |
| Energy kJ (Cal) | 2617 (625) | 1745 (417) |
| Carbohydrate (g) | 134 | 89 |
| Protein (g) | 13 | 9 |
| Fat (g) | 5 | 4 |
| Calcium | | |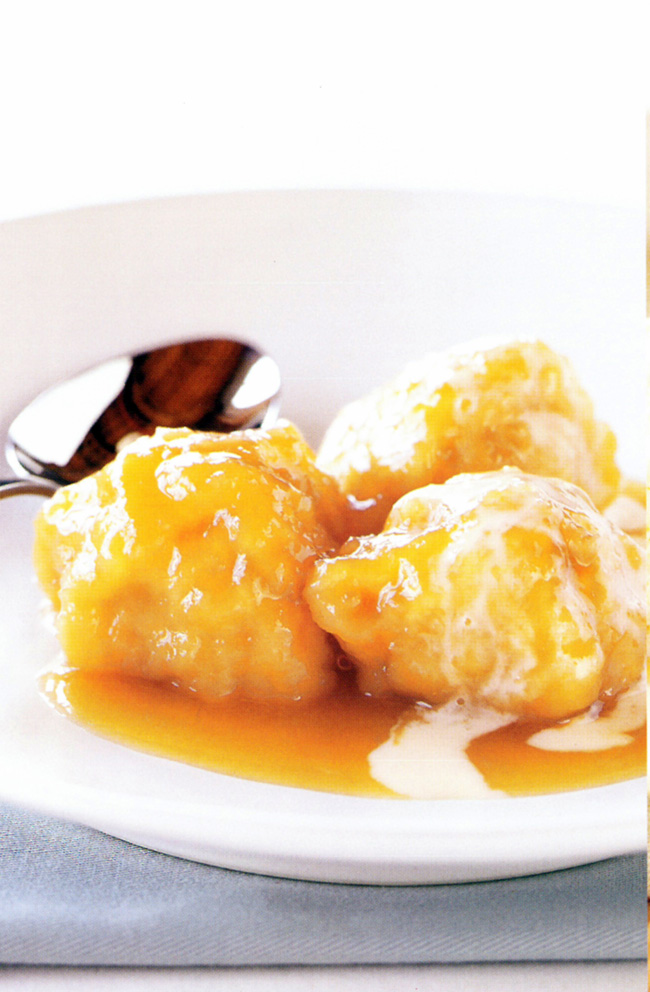 Australian Institute of Sport - From the "Survival from the Fittest" cookbook
05 Nov 2018
Note: Take care when serving as the syrup will be extremely hot
yes, Treats, survival-from-the-fittest
Treats
Return to top